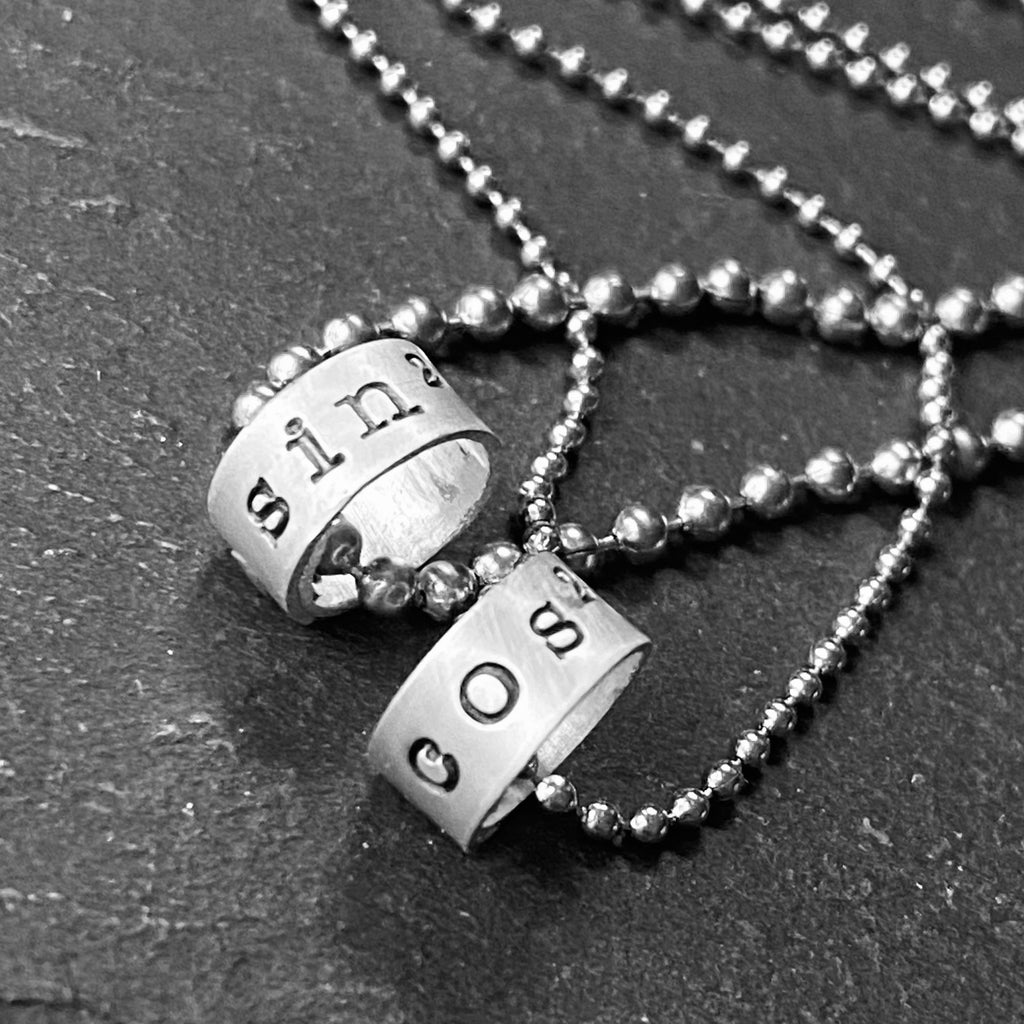 Tiny ring charm necklace set. Math Couples Necklace Set. Sine squared plus cosine squared equals one. cos2 x + sin2 x = 1 . Together we are one
---
Math necklace set for couples -
cos

2

x + sin

2

x =

1

 

- sin and cos jewelry

Couple Jewelry set - Sterling silver charms on stainless steel chains.  

SET OF TWO NECKLACES

cos2 x + sin2 x = 1

Together we make one 

The charms areare 3/16" wide

You can find more personalized necklaces HERE

You can find more Chemistry, Math and Science Jewelry HERE

Note that each item is hand stamped and may not line up perfectly...this should be considered part of the handmade character of the piece. Each necklace will have some variation... no two are exactly alike!

Note that the beads are solid sterling silver (with copper rivet), which will naturally patina/tarnish over time. They can be cleaned to restore their natural color.

Your necklace set will arrive ready for gift giving in an unbleached cotton muslin bag.

All designs and images are copyright protected.

INTERNATIONAL CUSTOMERS:
Please be aware some countries impose import duties/fees which are out of my control.
---
Share this Product
---
More from this collection